Surrogacy in France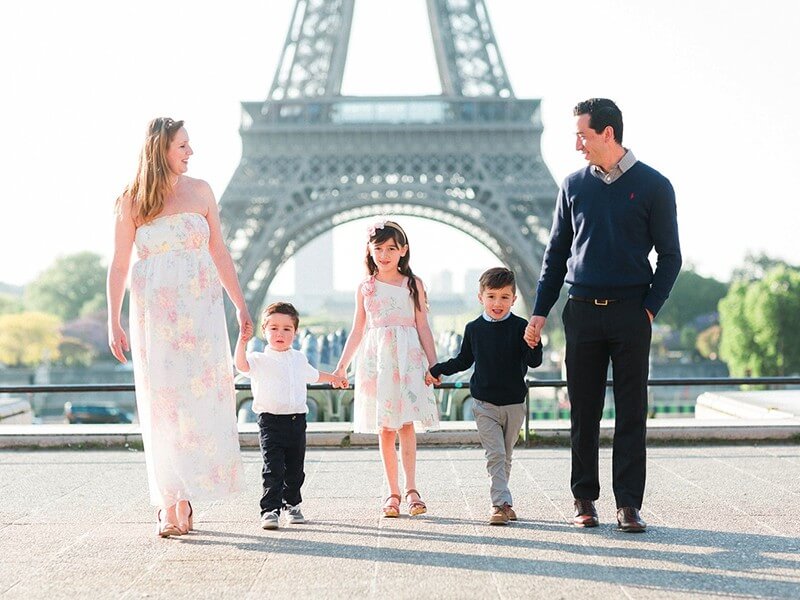 In this article:
The most controversial topics for talking and debate all over the globe is surrogacy. Surrogacy has been banned by the Bioethics Act since 1994 in France. The Majority supports the legalization of this meth of treatment for both heterosexual and homosexual couples.
Law

Many European states restrict such methods, arguing that such prohibitions violate dignity and maternity rights. One of these States is France. The rest ART methods have been practicing for more than 3 decades. Every 30th child in France is born as a sequence to them.
Legislation allows practice these technologies only for the medication of heterosexual partners on the chance when it is impossible to beget a child naturally, and spouses have a corresponding health certificate.
At the end of 2019, a new draft law on bioethics was submitted for consideration in France, which would allow the use of IVF also for single women and lesbian couples. The updated law is expected to be adopted in 2020.
The new law was opposed by the Catholic Church and about 20 French associations that protect family values. Opponents of the new legislation fear that any changes being made in the law will open the door for the legalization of surrogacy
France forbids surrogacy, so infertile French couples often go to Ukraine seeking out a clinic that oversees such programs.
Hundreds of foreign infertile couples come to Ukrainian ART clinics every year in search of surrogate mothers.
Price tag

Ukraine is widely thought to be one of the low-priced countries in such a field of medicine. Foreign couples who don't have the financial capacities to use these services in their fatherland come to Ukrainian Fertility and Reproductive Medicine.
Services of the Ukrainian surrogate mother for foreigners are cheaper even taking account of the fact that there are the associated costs, flights and rental housing.
The program budget consists of several items of expenditure:
Surrogate mother's remuneration (the first part is paid after IVF, the second-in the maternity hospital)
tests and examinations
IVF protocol
medical preparations
payment of related expenses to surrogate mothers
pregnancy support
childbirth
The final program cost is negotiated with the spouses in advance and is fixed in the agreement. VittoriaVita (the agency that organizes and oversees surrogacy programs) submits comprehensive feature packages in the price range with 36,000 to 50,000 Euros.
Ukraine – is a world leadership figure in the realm of surrogacy
You can use such services, it is lawfully and controlled at the legislative level in Ukraine . Married heterosexual couples can use surrogacy, but these services are not available for LGBT people. In order to shy away from brush with the law in their motherland, spouses come to Ukrainian centers of assisted reproductive techniques to cure infertility throughout the entire world.
Pros of surrogacy in Ukrainian centers:
It's legal
Ukraine is considered to be one of the few countries where you can lawfully use the services of surrogates, this area of medicine is controlled by law. Children's, surrogate mother and a married couple's rights are protected by law, and all the main points of the program are fixed in the contract. All agencies that organize and supervise programs for the treatment of infertility, work exclusively under the contract.
High level of medicine
A plenty of such clinics have merged into the Association of Reproductive Medicine. The quality of services provided by such medical institutions is controlled at the legislative level. Spending cycles, to monitor progress in fertility treatment may only medical facilities with the appropriate accreditation.
Fixed price per program
The contract specifies a fixed amount for the entire package of services without any hidden costs. The couple is notified of any additional costs that may arise during the program before signing the contract.
Favorable terms of cooperation
Such agencies offer various programs, including those that involve an unlimited number of IVF attempts before pregnancy.
The ability to combine different methods of infertility treatment
Since almost all methods of assisted reproductive medicine are legal in Ukraine, this opens up wide opportunities for doctors and makes it possible to treat infertility even in the most difficult situations. The opportunity to use donated oocytes and sperm in infertility treatment programs is a chance to become parents for those couples who are already desperate in their fight for the right to be parents of their own child.
Registration of documentation for infant
The appeasement of programs includes legal support, which involves full preparation of documentation for the child, which offer a knee to parents to easily go back to native land with the baby and avoid brush with the law.
A great deal of choice of centers and a wide selection of programs
There are numerous reproduction centers that create their own sperm banks, bases with surrogate mothers and oocyte donors in Ukraine. Such agencies offer their patients a large selection of individual programs for fertility treatment, taking into consideration the diagnosis, as well as professional legal support.